Performance
NEPPU
Work-in-progress presentation

Saturday, 30th of August, 2014, 5pm
Sunday, 31st of August, 2014, 3pm
Door open 30 min.
before the showThere will be an artist talk after each performance.

[Venue]
Kyoto Arts Center (Auditorium / Free Space)
546-2 Yamabusiyama-cho, Muromachi-dori Takoyakushi kudaru, Nakagyo-ku, Kyoto
http://www.kac.or.jp

Once every hundred years the Neppu, or hot wind, blasts through this island. Blown by the air, some people melt, but some others don't. Tomorrow is the day of the wind.
Film director: Will I melt too? Local: I don't know. Only God knows.
He gets on the car that has been left in the midsummer sun, and is burning hot. He starts the engine;He can hold the burning steering wheel only with the fingertips. When he turns on the air con, hot air that stinks of moss and grease blasts on to his face.After the Neppu is gone, he is left behind only with irritation.
An odyssey of photography, cinema, dance, theater and music drifting around from Okinawa to Moscow, Cuba, Cambodia, Sarajevo, Tasmania and Zimbabwe.

 Act 1: MUSIC
 Act 2: PHOTOGRAPHY
 Act 3: CINEMA
 Act 4: DANCE


[Cast / Staff]
Written, directed and film by Iina Naoto
Photographs: Hirano Masaki (Photographers Brigade Without Borders)
Performance: Fueda Uichiro
Choreography and dance: Nora Chipaumire
Music: Shinbow
Appearance in film: Kawaguchi Takao

Sound recording: Thomas Stenzel (Russia); Roya Eshraghi (Cuba); Adla Isanovic (Sarajevo)
Translation and interpreting: Caitlin Coker
Assistants in Okinawa: Maeda Hiroya, Yamashiro Chikako (Director, Suijo no Hito Production)
Supported by: Suzuki Hitoshi (Secretariat Photographers Brigade Without Borders), Nishii Chizuko, Marina Grzinic, Hama Haruka
Stage staff: Imamura Tatsuki, Goda Yuki, Yamamoto Akihisa



[Profile]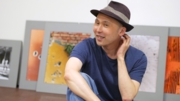 photo Masaki HiranoWritten, directed and film
Iina Naoto
Director, video artist. Aiming at linking the performing arts and media arts, Iina has established Dance and Media Japan to produce many projects combining media technology with dance inviting artists from overseas such as "Gaga Japan", "Mamuska" art party from Ireland, the International Dance Film Festival, and the Post Theater from Germany among others. Iina's work covers a wide range from video artist to theater director, dramatuge and producer. As video artist, he has worked for The Spirit Play and King Lear, both directed by Sato Makoto, and Kawguchi Takao's a perfect life, and as dramaturge for Kawaguchi's About Kazuo Ohno. He has directed ASYL combining film, music and dance starring Nishimatsu Fugin and Terada Misako; and Shinobazu no Onna starring Nishimatsu and Ohno Yoshito, among many others.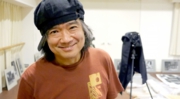 Photographs
Hirano Masaki (Photographers Brigade Without Borders)
Born Tokyo in 1952. Graduated from Tokyo College of Photography. After working as apprentice at Azabu Studio, Hirano established his own company Hirano Masaki Photography Office in 1986. In 2000 he won the Photographic Society of Japan Award New Artist Prize, and the 13th Society of Photography Prize for the two series of works: HOLES which featured the bullet holes in Bosnia Hercegovina; and Down the Road of Life depicting the problem caused by the land reclamation project in the Isahaya Bay, Kyushu, and other social problems in the post-Cold War years. These works were exhibited at Dante Marino Cettina Gallery in Croatia in 1999, and at Meguro Museum of Art, in Tokyo in 2000. In 2001 Hirano was featured in the first edition of "On Landscape:Contemporary Japanese Photography" at the Tokyo Metropolitan Photography Museum. In the same year he joined the Photographers Brigade Without Borders that was proposed by photography critic Nishii Kazuo. In 2005, Hirano began showing his work in overseas after he was invited to the Berlin Photography Festival. Since then to now, he has participated in various festivals in the US, Spain, Australia, Bangladesh, Germany, New Zealand, Nepal and Korea. In 2013, Hirano finally exhibited the work he had been working on the past ten years, entitled MONEY- Value of Silence at Maruki Museum in Saitama Prefecture, Japan. He aspires to expand the realm of photographic expression.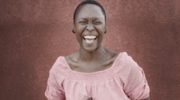 photo:antoine tempéChoreography and Dance
Nora Chipaumire
Born in Mutare, Zimbabwe and currently a resident of New York City, Nora Chipaumire has been challenging stereotypes of Africa and the black performing body, art, and aesthetic for the past decade. She has studied dance in many parts of the world including Africa (Senegal, Burkina Faso, Kenya, and South Africa), Cuba, Jamaica and the U.S. A graduate of the University of Zimbabwe's School of Law, Chipaumire holds an M.A. in Dance and M.F.A. in Choreography and Performance from Mills College (CA).
Ms. Chipaumire is a 2012 Alpert Award in the Arts recipient and 2011 United States Artist Ford Fellow. She is also a two-time New York Dance and Performance (aka "Bessie") Awardee: in 2008 for her dance-theater work, Chimurenga, and in 2007 for her body of work with Urban Bush Women, where she was a featured performer for six years (2003-2008) and served as Associate Artistic Director (2007-2008). She is the recipient of the 2009 AFROPOP Real Life Award for her choreography in the film, Nora. She has also been awarded the 2007 Mariam McGlone Emerging Choreographer Award from Wesleyan University Center for the Arts, and a MANCC Choreographic Fellowship in 2007-2008.Recent works include rite riot(2013) Miriam(2012) The Last Heifer (2012)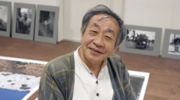 photo Masaki HiranoPerformance
Uichiro Fueda
Uichiro Fueda graduated from Faculty of Letters (Department of Literature) of Tokyo University in March 1976. In 1976, he entered the Waseda Sho-Gekijyo, a theater company that later became the Theater Company SCOT. He performed King Lear in 1983 and Dionysus in 1985 -the first time performance of both took place in village Toga. He played both of them in London, Paris, New York and many other major cities all over the world up to 1995. He also taught summer school of the village Toga and conducted actors' training courses in conjunction with the performances held in major cities in Europe and in America. From 1990 to 1992, he served as the standing director of the Mito Art Foundation where he composed and directed three productions. In 1995, he won a Yomiuri Shinbun (newspaper) Engeki Taisho Award for Best Actor for his performance in Juliet, the second year the award was offered. In 1996 he left SCOT and established Uichiro Fueda Theater Office. Since then, he has composed and directed a number of works including a series of three productions under the title of 21st Century Theater Series, three productions entitled Present/Theater Series and Earnestly Waiting/Evil is the future inspired piece influenced by the work of Heiner Muller, Trial E based on'King Lear',Macbeth","The Oedipus myth. His recent work is 4.48 Psychosis in 2014. Since he left SCOT, he has acted in several productions, including Gekidan Kaitaisha's performances directed by Shinjin Shimizu, Renniku Kobo's performances directed by Akira Okamoto, KAMOME-ZA's performances directed by Makoto Sato. In 2008 he was invited by TTRP (Theatre Training & Research Program in Singapore) to teach training method and to direct the graduation production. Also in 2008 he founded TAGTAS(Trans-Avant-Garde Theater Association). He is the author of The Principal Theory of 21st Century Theatre and The Geometry of Human BodyⅠ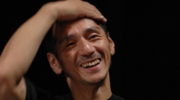 Appearance in film
Takao Kawaguchi
While participating in the Japanese multimedia performance company Dumb Type from 1996 to 2008, Takao Kawaguchi has since 2000 been exploring the fertile field of live performance at the intersection of theater, dance, visual image and fine arts, mainly through solo works and collaborations with artists of different disciplines. Recent works include, "The Ailing Dance Mistress two solo dances based on the texts of Tatsumi Hijikata" (with Tomomi Tanabe, Kazuo Ohno Festival 2012), "About Kazuo Ohno" (Kazuo Ohno Festival 2013), and the solo performance series "a perfect life" since 2008, the latest of which, "from Okinawa to Tokyo", was presented at the 5th Yesbisu International Festival for Art and Alternative Visions, 2013.